Chenopodium giganteum - Purple Goosefoot
+2°C
exotic spices - medicinal plants - exotic spices - medicinal plants
Chenopodium giganteum
Purple Goosefoot +2°C
It is a leafy green which tastes very much like chard or spinach with a hint of asparagus when cooked.
The best-tasting parts of the plant are the tender growing tips, which can be harvested continuously, the plant becoming bushy.
Since the plant contains oxalic acid, it should be cooked in a steel pan, not in aluminum.
This plant, a relative of quinoa, has edible seeds which can be cooked or ground into flour.
The plant contains good amounts of vitamins A, C, and K, and calcium, iron, phosphorus, and potassium, as well as saponins, which may have health benefits.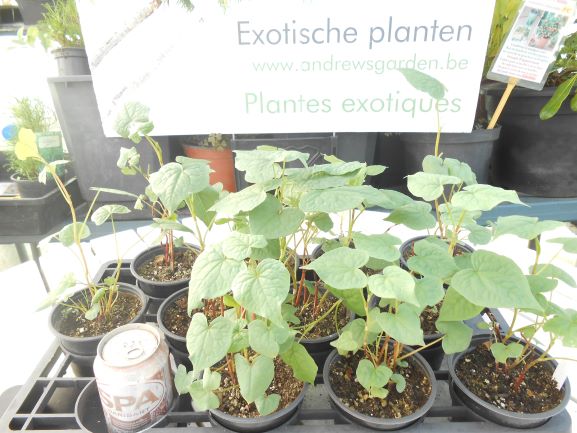 exotic spices - medicinal plants - exotic spices - medicinal plants
euro 3.50



Stock: 0