Kunzea ambigua
-6°C
exotic spices - medicinal plants - exotic spices - medicinal plants
Kunzea ambigua
-6 ° C
Delivery Height 20 cm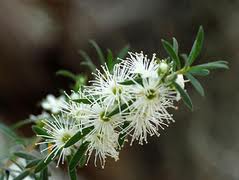 Parts used: leaves / twigs and flowers,
Steam distillation results in a clear yellowish oil.

Origin: Northeast Tasmania, Victoria.

Does not like wet feet.
Tolerates light frost.
The flowers can be used as cut flowers and are fragrant.

The flowering period is from September to early November.
Prune after flowering.
Kunzea Bonsai
exotic spices - medicinal plants - exotic spices - medicinal plants
6,50


Stock: 5