Piper nigrum - black pepper
-1°C
exotic spices - medicinal plants - exotic spices - medicinal plants
Piper nigrum -1°C
Black pepper
Delivery Height: 15 cm
Black pepper is native to south India.
Black pepper (Piper nigrum) is a flowering vine.
Cultivated for its fruit, which is usually dried
and used as a spice and seasoning.
When dried, the fruit is known as a peppercorn.
Dried ground pepper has been used since antiquity
for both its flavour and as a traditional medicine.
Black pepper is the world's most traded spice.
It is one of the most common spices
added to cuisines around the world.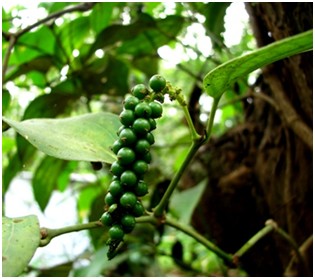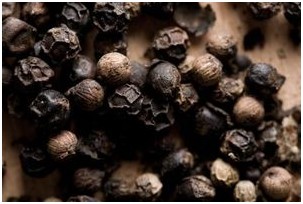 exotic spices - medicinal plants - exotic spices - medicinal plants
euro 4.50



Stock: 0