Salvia lutea Africana
-6°C
exotic plants, tropical plants, hardy exotic plants
Lutea Salvia Africana -6 ° C
fragrant plant
Delivery Height 20-25 cm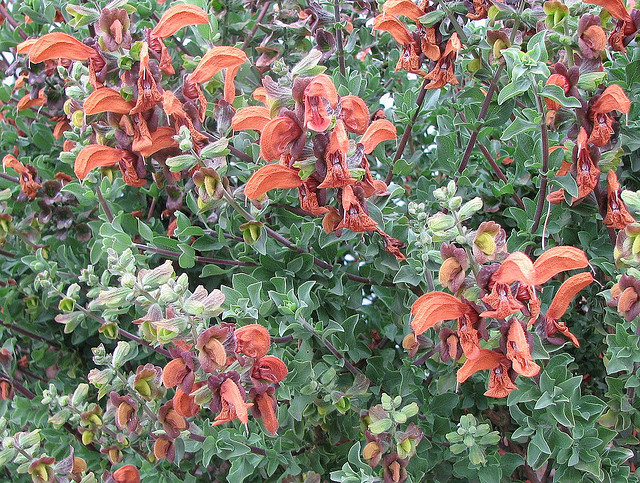 Nectar for the Birds

Suitable for coastal

Attractive to butterflies.

Salvia africana-lutea is an aromatic, hardy to -6 ° C shrub with strikingly colored flowers worn over a long period.

It is a fast growing shrub to 2 m

Evergreen plant native to the coast, the sand dunes and coastal hills of the Cape Province in South Africa.

Likes full sun and well drained soil.
exotic plants, tropical plants, hardy exotic plants
euro 4.50



Stock: 2