Yacon - Smallanthus sonchifolius
-15°C
Yacon
-15°C
Smallanthus sonchifolius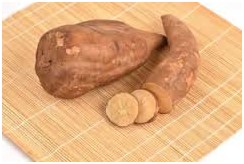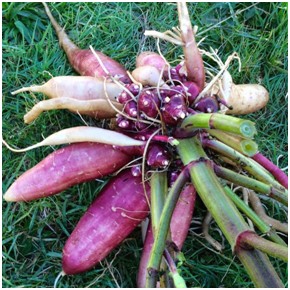 Tuber and family of the Jerusalem artichoke.
store tubers frost-free.
Tastes like a fresh fresh apple / melon combination,
very fresh and very juicy.
From fresh fruit salads to hot dishes.
A very special tea can be made from the enormous leaves
where you can leave the sugar
and that is extremely suitable for diabetics.
Making syrup that is deliciously sweet, much healthier than syrups made from refined sugars.
Harvesting is possible from November.
In addition, yacon is tasty, raw, cooked, fried and deep-fried.
It tastes fresh and contains many healthy sugars (inulin), but few kilocalories.
So you can do without worrying about your line or health - on the contrary.
euro 3.50



Stock: 0